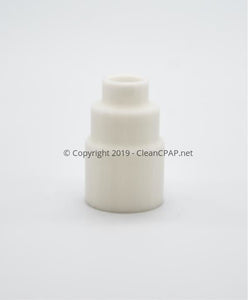 Tubing Adapter - Resmed Airmini to VirtuClean 1.0 (Original Model)
Adapter allows the VirtuClean 1.0 to easily connect to the cpap tubing of the Resmed Airmini Travel Cpap.
Note:  This adapter is designed to work only with the original VirtuClean 1.0 model.  Not compatible with the new VirtuClean 2.0 model.
Click on the link for VirtuClean 2.0 Airmini Adapter