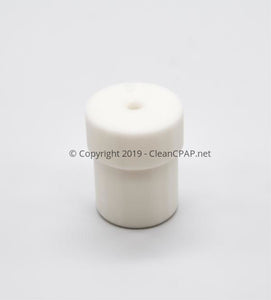 VirtuClean Calibrator Cap
Optional accessory used to flush your cpap with fresh air to eliminate any residual ozone odor.  Specially designed adapter creates back pressure allowing your pap device to run without shutting off when not being worn.
Directions:


Simply remove your cpap mask from your cpap tubing and place adapter into the end of the cpap tube.


Turn on your pap device and wait the desired amount of time to flush fresh air through the unit.


Turn off pap device, remove calibrator cap, and connect your mask back to the tubing.