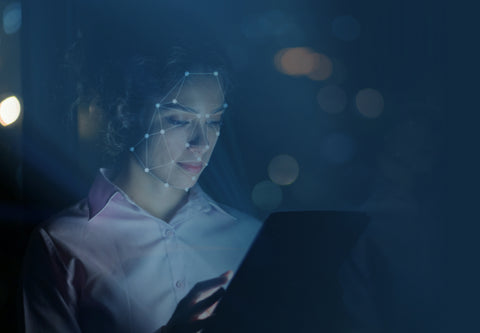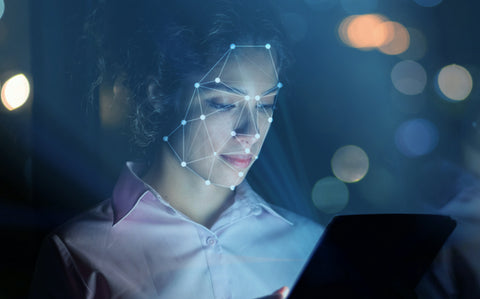 Prescription is required to purchase this product. 
Email a copy to rx@cleancpap.net or fax to 888-251-1979
iBreeze Series Auto BiPAP 30STA by Resvent
Overview:

The iBreeze Series 30STA Auto BiPAP has a refreshing modern design with tons of technology and features packed into a small package.  The colorful 5" touchscreen lcd screen and friendly user menu makes the iBreeze BPAP one of the most intuitive units to navigate on the market.  Nightstand convenience with built in clock and even an alarm clock.  

Features:
Humidifier Preheat option along with intelligent humidification.  The iBreeze Series 30STA monitors the rooms temperature and humidity levels allowing the BiLevel to control the proper amount of humidification without having excessive condensation in your tubing.
Intelligence Pressure Release (IPR) settings from 0-3.  Senses when you exhale and slightly lower the pressure to aid in easier exhalation.  This setting can be adjusted from 0-3 with 3 being the highest level of comfort and 0 being turned off. 
Optional Auto Start and Stop.  The iBreeze BiPAP will start therapy if a breath within the mask is detected and will automatically turn off if the mask has been removed.
Smart Ramp feature that can be tailored to your needs with the amount of pressure increase increments and ramp time giving you full control over your comfort needs. 
Therapy modes - iBreeze Series 30STA has several therapy modes.   

CPAP, BiPAP, Auto BiPAP, ST Mode, Auto ST, Ti-Control, PC

Universal Power Supply meaning you can take your iBreeze anywhere in the world with you. 
Data and compliance are stored via SD Card and can be downloaded with the iMatrix software.  Please see link below to download the iMatrix software for iBreeze. 
Included in Box
iBreeze Series 30STA BiPAP
Power Adapter
Power Cord
2 Disposable Air Filters
User Manual
Carry Case
SD Card
Standard Tubing
Replacement Parts:

Heated Humidifier Water Chamber 
Downloads:

iBreeze Series 30STA BiPAP User Manual
iBreeze Series 30STA BiPAP Specification Sheet
Specifications
Device Size
Dimensions (L x W x H): 9.4in x 7in x 5in
Weight 3.5 lbs
Water Capacity: To maximum fill line 290 mL
Heated Humidifier
Humidifier Settings: Auto / OFF / 1-8 Default Setting: 3
Mode of Operation
Work Mode
CPAP, BiPAP, Auto BiPAP, ST Mode, Auto ST, Ti-Control, PC
SD Card
The SD card can record patient data and fault information
AC Power Consumption
AC Input 100V - 240V 

~, 1.18-0.56A 50Hz / 60 Hz, 2A Max

DC Output 24V 2.5A
Pressure Range

Ramp
The ramp time ranges from 0 to 60 minutes, default 15 minutes
Sound Pressure Level
Tubing Connection Port
The 22mm conical air outlet (Universal for all standard CPAP Tubing) - Quick Release twist lock
Filter
Warranty
Cleaning Procedures:
Regular cleaning of the iBreeze Series 30STA BPAP and its accessories is especially important for the prevention of respiratory infections.  CPAP, APAP, BPAP, BiPAP, BiLEVEL sanitizing machines are also recommended.
Cleaning the Water Chamber - Remove the water chamber from the BiPAP.  Open the top of the water chamber and hand wash with a mild liquid soap, rinse thoroughly and wipe dry.  Alternatively a sanitizing machine can be used.
Cleaning the Enclosure (exterior of PAP device) - Wipe the exterior surface with a soft cloth to remove dust as needed.

Filter - Disposable - Replace every 6 months or sooner if necessary. 
 Recommended Replacement Intervals:
Nasal Cushion: 1-3 Months
Mask Frame: 6 Months
Headgear: 3-6 Months
Tubing: 3-6 Months
Water Chamber: 3-6 Months
Filter: 3-6 Months
Returns

Returns accepted within 30 Days of receiving.  Return of CPAP / BiLEVEL devices will only be accepted if in "New" and "Unused" condition.  Customers are responsible for any return shipping cost.
Rx
Copy of Prescription Required before shipping