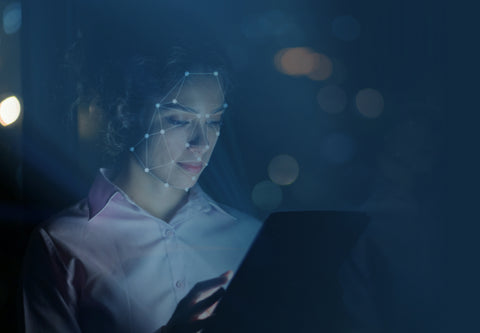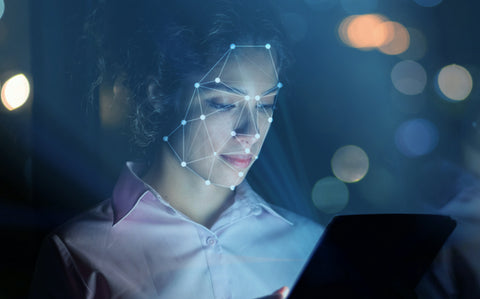 Prescription is required to purchase this product. 
Email a copy to rx@cleancpap.net or fax to 888-251-1979
Mojo 2 Full Face Vented Mask featuring AIRgel technology by Sleepnet 

Overview:

Complete PAP Mask - Headgear included.  American Full Face Mask featuring AIRgel technology. Modern CPAP mask with Advanced Cushion Technology that is unlike other gel mask on the market. Unique design allows for a proper seal only using minimal tension giving the user Maximum Comfort while Minimizing Pressure Points and skin irritation. 
Features:
Innovative AIRgel cushion. 
Forehead Cushion and Adjustment Knob Removes pressure from the bridge of the nose to get that personalized fit. 
Quick release Magnetic headgear connectors allows for one handed removal without losing the adjustment of the headgear.  Active headgear connector moves while you move so even if you are an active sleeper your full face CPAP mask will stay put. 
360° Rotating Swivel allows for proper tubing position and movement
Built in Oxygen Port for easy access if supplemental oxygen is needed. 
Note: The gel cushion is not removable and is part of the PAP mask frame. The design of the mask is robust and with proper care can last 6 months or more which is above average for most mask. With longevity in mind, this makes the Mojo 2 Full Face Mask a cost savings pap mask with ultimate comfort.
Downloads:
Mojo 2 AIRgel Full Face CPAP Mask User Manual
Mojo 2 AIRgel Full Face CPAP Mask Brochure
Mojo 2 AIRgel Full Face Printable Sizing Guide
Specifications
Cleaning Procedures:
Cleaning is recommended on a daily basis. Hand wash the mask and headgear (as needed) in warm water using a mild detergent. Rinse thoroughly after washing. Visually verify that the vent holes are clear and allow the mask to air dry. Washing your face prior to fitting the mask will remove excess facial oils and help extend the life of the mask. The gel cushion, although silky to touch, will not tear, leak or detach from the mask under normal use and following recommended cleaning and maintenance protocols. However, the gel cushion is not indestructible. It will tear, cut and rip if subjected to mishandling or abuse. Do not clean in a dishwashing machine. The warranty does not cover these types of product failures. Therefore, please handle your new Mojo 2 Full Face Vented Mask with care.
Recommended Replacement Intervals:
Full Face Cushion: Not removable - part of mask frame
Mask Frame: 6 Months
Headgear: 6 Months
Cushion or Pillow Material
Latex-free, Sleepnet masks are not made with natural rubber latex. 

Mask Type
Full Face

Warranty:
30-day satisfaction guarantee and 90-day warranty
Weight
4 to 5 oz depending on mask size
Operation pressure range
Minimum 3 cmH20
Mask Guarantee
30 Day satisfaction guarantee.  If you are not completely satisfied with your purchase within the first 30 days, simply contact us with your order number and we will gladly start the return process for you.  Customers are responsible for any return shipping cost.
Rx
Copy of Prescription Required before shipping