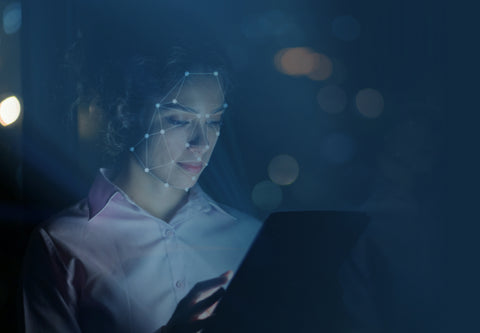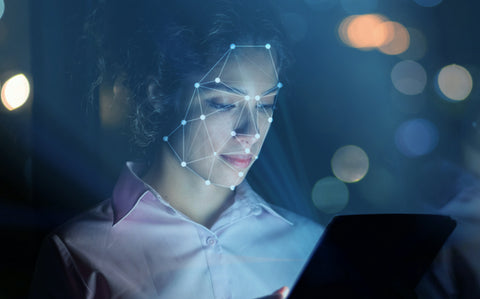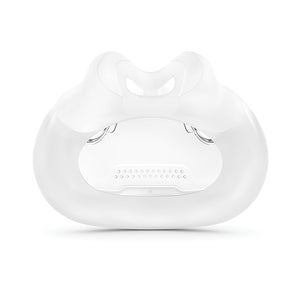 Replacement ResMed AirFit F30i Full Face Cushion

Overview:
The ResMed AirFit F30i Full Face Mask is designed to provide optimal performance and sealing with a minimal footprint. It features a lightweight frame with a flexible silicone cushion for a comfortable fit, and easy-to-use clips for quick assembly and disassembly. Its air-diffusing vent provides a quiet experience, and its top-of-head tubing design allows users to sleep in any position.
Features:
Quick-release elbow allows for easy disconnection. It stays attached to the tubing to ensure mask parts don't get lost or stuck.
Top-of-head tube design gives patients the freedom to sleep in any position.
Flexible conduit frame allows pressurized air to flow through the elbow and into the frame and cushion.
UltraCompact full face cushion design is curved for stability and improved seal performance.
Magnetic clips make it easy to securely connect the bottom of the headgear to 
Replacement Parts:

Replacement Frame and Cushion
Headgear
Downloads:
Specifications
Cleaning Procedures:
Handwash cushion daily and all other components weekly with mild soap and water.  Alternative is to utilize a CPAP sanitizer and mask wipes
Recommended Replacement Intervals:
Full Face Cushion: 1-3 Months
Mask Frame: 6 Months
Headgear: 3-6 Months
Cushion or Pillow Material
Silicone (Latex Free)
Mask Type
Full Face

Warranty:
30-day satisfaction guarantee and 90-day warranty
Operation pressure range
4 to 30 cmH20
Mask Guarantee
30 Day satisfaction guarantee.  If you are not completely satisfied with your purchase within the first 30 days, simply contact us with your order number and we will gladly start the return process for you.  Customers are responsible for any return shipping cost.
Rx
Not required.  Components of the mask are itemized and sold with or without a separate headgear.