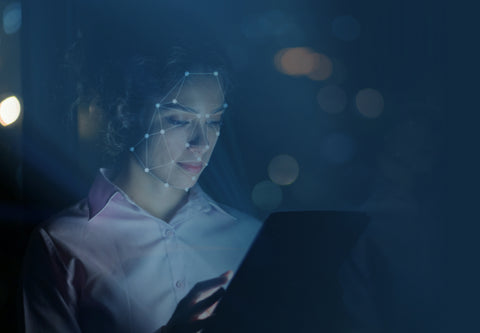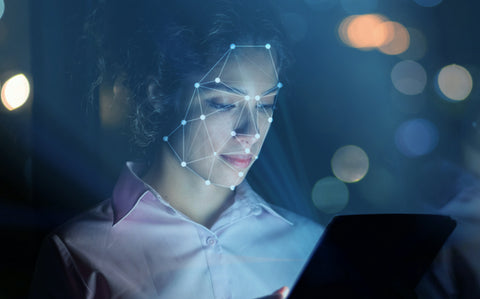 Replacement ResMed AirFit P10 and P10 for Her Nasal Pillow
Overview:

The AirFit P10 Nasal Pillow Mask by ResMed is the perfect choice for restful sleep. Its unique design features a minimalistic frame and soft pillow cushions, providing an effective seal with the same level of comfort and stability. Plus, its QuietAir™ vent technology helps reduce noise and disturbance for you and your partner. Get a better night's sleep with this innovative nasal pillow mask.
The P10 Nasal Pillow Interface is light, flexible, and quiet.  It weighs only 1.6 oz making the AirFit P10 one of the lightest CPAP masks on the market. Nasal Pillow sizes Small, Medium, and Large.  Optional separate headgear is available to make the mask complete by selecting the add-on above. 
Features:
The nasal pillow snaps into place for easy removal or change.  This feature also allows the use of different nasal pillow sizes if needed. 
QuietAir woven-mesh venting quietly directs exhaled air, so it's barely noticeable to patients and their bed partners.
QuickFit elastic headgear with unique split-strap design provides stability and adjustability with minimal facial contact.
Innovative flexible tube is ultra-light and flexible yet highly durable, offering patients full freedom of movement without compromising seal.
Dual-wall technology with trampoline action seals on contact, dispersing air gently to the nose.
Specifications
Cleaning Procedures:
Handwash nasal pillow daily and all other components weekly with mild soap and water.  The alternative is to utilize a CPAP sanitizer and mask wipes
Replacement Intervals:
Nasal Pillow Cushion: 1-3 Months
Mask Frame: 6 Months
Headgear: 3-6 Months
Cushion or Pillow Material
Silicone
Mask Type
Nasal Pillow

Warranty:
30 day satisfaction guarantee and 90 day warranty
Weight
1.6 oz
Operation pressure range
4 to 20 cmH20
Mask Guarantee
30 Day satisfaction guarantee.  If you are not completely satisfied with your purchase within the first 30 days, simply contact us with your order number and we will gladly start the return process for you.  Customers are responsible for any return shipping cost.
Rx
Not required.  Components of the mask are itemized and sold with or without a separate headgear.