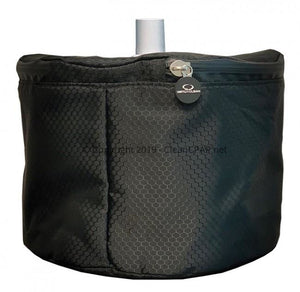 Includes Replacement Carbon Filter

The VirtuCLEAN 2.0 features a larger sanitizing bag. Now, it's designed to fit all of your CPAP supplies plus your water chamber at the same time so you can sanitize everything together. This new, one-step process cuts your cleaning cycles in half!
In addition, the bag's new design allows it to remain closed while cleaning. It also comes equipped with a carbon filter that cuts down on any odor that the ozone creates.
We recommend replacing the filter every six months for peak operation. As required, you can also service or replace the filter without replacing the entire bag. When it is time to replace the bag (once a year), you'll get a new filter in that package, too.