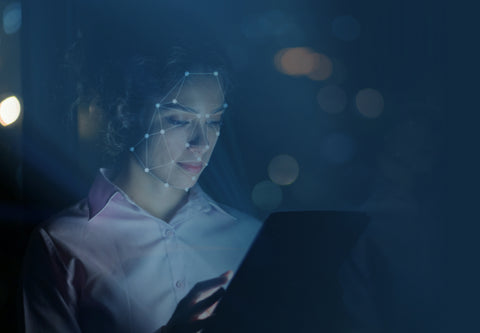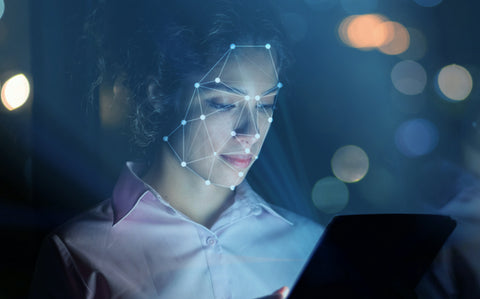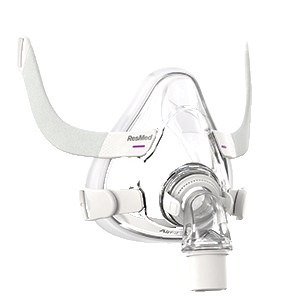 ResMed AirFit F20 for Her Full Face Mask Frame and Cushion (No Headgear)

Overview:
The ResMed AirFit F20 for Her Full Face Mask provides a superior seal and optimal comfort with its lightweight frame and soft, adjustable cushion. With this full face mask, you can enjoy a greater sense of freedom and improved sleep quality. Its intuitive design delivers a reliable seal with minimal facial contact, allowing you to rest peacefully and wake up feeling refreshed.
Features:
Plush headgear is specifically designed for extra softness and stability.
InfinitySeal cushion provides an effective seal across a wide range of therapy pressures.
Soft and flexible frame sits underneath the eyes and adapts to different facial types, while its integrated padding provides added softness.
Diffused venting evenly disperses air to dampen air flow and noise out of the mask.
Quick-release elbow makes it simple to disconnect from the tubing without removing the mask.
Replacement Parts:

Replacement Cushion
Headgear
Downloads:
Specifications
Cleaning Procedures:
Handwash cushion daily and all other components weekly with mild soap and water.  Alternative is to utilize a CPAP sanitizer and mask wipes
Recommended Replacement Intervals:
Full Face Cushion: 1-3 Months
Mask Frame: 6 Months
Headgear: 3-6 Months
Cushion or Pillow Material
Silicone (Latex Free)
Mask Type
Full Face

Warranty:
30-day satisfaction guarantee and 90-day warranty


Operation pressure range
3 to 40 cmH20
Mask Guarantee
30 Day satisfaction guarantee.  If you are not completely satisfied with your purchase within the first 30 days, simply contact us with your order number and we will gladly start the return process for you.  Customers are responsible for any return shipping cost.
Rx
Not required.  Components of the mask are itemized and sold with or without a separate headgear.