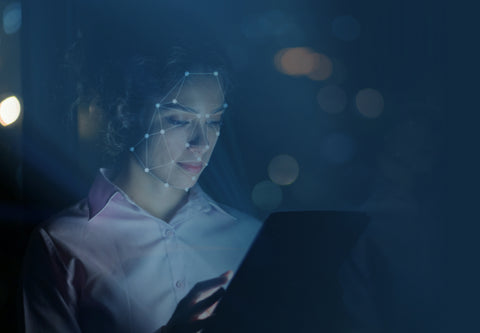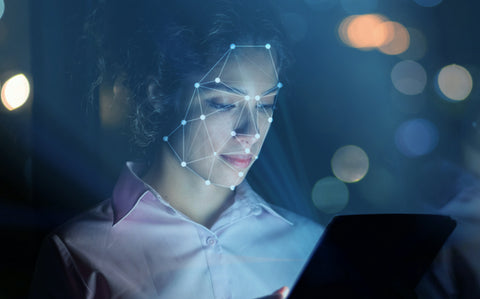 Prescription is required to purchase this product. 
Email a copy to rx@cleancpap.net or fax to 888-251-1979
Luna G3 APAP CPAP A20 with Cellular Module by 3B Medical
Overview:

Luna G3 Auto CPAP A20 item number LG3600 offers a modern streamlined design with a small footprint.  The well lite LCD screen composes a user-friendly interface and conveniences that should be standard on all CPAP and APAP devices.  Clock, Temperature and Humidity Monitor on stand-by for convenience.

Features:
The G3 series has a pre-heat feature to warm your humidifier water up for ultimate comfort
Intelligent Auto Humidity control with integrated heated tubing allows the Luna G3 maximum moisture while ensuring rain out in the tubing is not an issue. 
New Auto Ramp feature sense when the user falls asleep and will adjust the ramp time appropriately
Data Transfer via SD Card or built in Cellular Module
Accessory and supply reminders built into the menu to keep you on top of your replacement supplies
Universal power supply meaning you can take your Luna G3 anywhere in the world with you.
Multi-stage noise reduction technology is used to ensure sound performance is under 28db
Luna G3 QR allows you to track your usage information on your mobile device using a QR code displayed on the screen of the Luna G3.  The 3B Luna QR app is available in the Apple or Google Play store for free.  Download, Register, and snap a photo of the QR code on the Luna G3 to see your data. 
The Luna G3 APAP / Luna G3 CPAP with a Cellular Module can wirelessly communicate with the iCodeconnect.  iCodeconnect is intended to augment the standard follow-up care of patients diagnosed with obstructive sleep apnea by displaying usage and therapeutic information that has been transmitted from the patient's Luna G3 APAP / Luna G3 CPAP therapy device to the clinician or healthcare professional. 
Included in Box
Luna G3 APAP A20 LG3600
Power Adapter
Power Cord
2 Washable Air Filters
User Manual
Carry Case
SD Card
Cellular Module (Built In)
Heated Tubing
Replacement Parts:

Luna G3 Disposable CPAP Filter
Downloads:

Luna G3 APAP LG3600 User Manual
Luna G3 APAP LG3600 Specification Sheet
Luna G3 APAP Quick Operation Manual
Specifications
Device Size
Dimensions (L x W x H): 10.4in x 5.7in x 4.5in
Weight 3.7 lbs
Water Capacity: To maximum fill line 360 mL
Heated Humidifier
Humidifier Settings: off, Auto, 1 to 5 (95

°F to 154.4°F)

Humidifier Output: No less than 15mg H2O/L
Mode of Operation
Work Mode
SD Card
The SD card can record patient data and fault information
Cellular Module
Yes, Cellular Module built in for wireless compliance and data upload
AC Power Consumption
100V - 240V 

~, 50Hz / 60 Hz, 2A
Device offer to Heated Tubing Communications Port
Pressure Range
4 to 20 cmH2O (in 0.5 cmH20 increments)

≤ 30 cmH20 under single fault conditions, 
Ramp
The ramp time ranges from 0 to 60 minutes
Sound Pressure Level
< 28 db, when the device is working at the pressure of 10 cmH20
The Form and the Dimensions of the Patient Connection Port
The 22mm conical air outlet complies with ISO 5356-1
Filter
Warranty
Cleaning Procedures:
Regular cleaning of the Luna G3 Auto CPAP / CPAP A20 and its accessories is especially important for the prevention of respiratory infections.  CPAP, BPAP, BiPAP, BiLEVEL sanitizing machines are also recommended.
Cleaning the Water Chamber - Remove the water chamber from the CPAP.  Open the top of the water chamber and hand wash with a mild liquid soap, rinse thoroughly and wipe dry.  Alternatively, a sanitizing machine can be used.
Cleaning the Transfer Box - The transfer box is located between the water chamber and the pap device.  Please reference the user manual.  It is recommended for the transfer box to be cleaned weekly by hand washing with a mild liquid soap, rinse thoroughly, and wipe dry.
Cleaning the Enclosure (exterior of PAP device) - Wipe the exterior surface with a soft cloth to remove dust as needed.
Instructions depend on which type of filter you are using.  Luna G3 is offered with a Disposable Filter or a Reusable Filter.  The filters are not to be used together at the same time.  
If using Disposable Filter (White) - It is recommended to replace the Disposable filter monthly or sooner as needed if showing signs of wear. 
If using Reusable Filter (Black foam)- It is recommended to handwash the filter weekly.  Note it is important the filter be completely dry before placing back into the PAP device.  The reusable filter should be replaced every 6 months or sooner if the filter is showing signs of wear.
Recommended Replacement Intervals:
Nasal Cushion: 1-3 Months
Mask Frame: 6 Months
Headgear: 3-6 Months
Tubing: 3-6 Months
Water Chamber: 3-6 Months
Reusable Filter: 3-6 Months
Disposable Filter: Monthly
Returns

Returns accepted within 30 Day of receiving.  Return of CPAP / BiLEVEL devices will only be accepted if in "New" and "Unused" condition.  Customers are responsible for any return shipping cost.
Rx
Copy of Prescription Required before shipping